Greetings and Happy New Year!
We are pleased to return this month with our first issue of the year. We hope to bring many more issues throughout the year featuring Puerto Rican writers. We hope you had a wonderful celebration of our holiday traditions and we wish you a prosperous new year.
We continue to have La Isla in our thoughts and prayers. PRIDA encourages you to help in any way you can.
We ask that you help our book club grow by sharing this newsletter with your friends on each media platform you have to help us grow and highlight our writers.

This month we sit with the multi-talented children's author, playwright, and performer and PRIDA member, Dania Ramos. Dania is the author of Who's Ju? (7th Grade Sleuth Series) (Northampton House Press). We shared some tea and pastelon over our talks of her latest adventures in the literary and performance world. You will recall that we last saw Dania at the Comite Noviembre Puerto Rican Book Expo and Artisan Fair hosted at Hostos Community College this past November where she is an annual participant.
DANIA RAMOS IS
OUR
BORICUA AUTHOR EVERYONE SHOULD READ!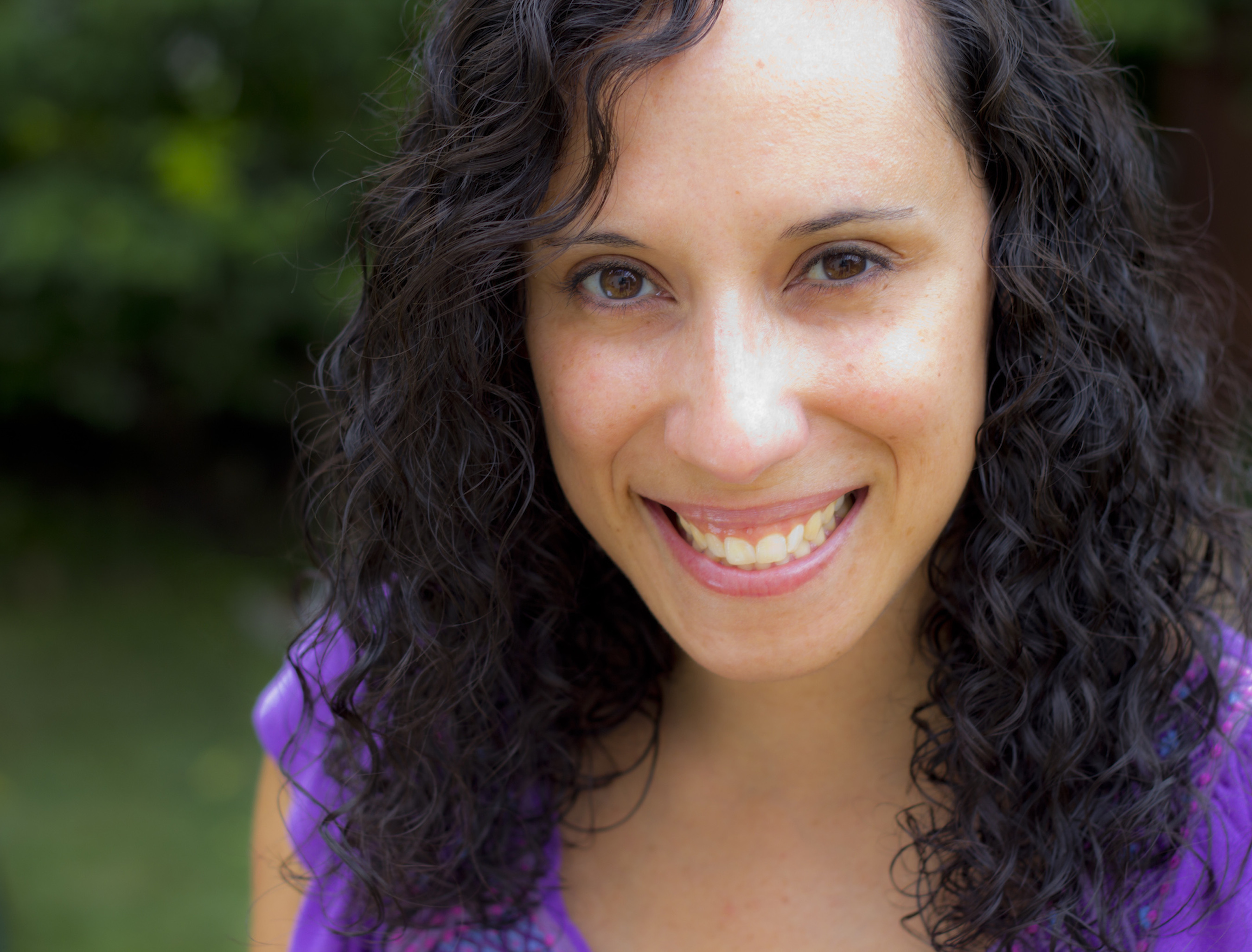 We travel to Bloomfield, New Jersey where Dania lives with her husband, musician and songwriter, Michael Aquino. She tells us theirs is a creative household where things are always cooking.
Dania has been involved in creative teaching since 2003, having taught drama and writing for various performing arts organizations. She told us she loves having the opportunity to guide students as they step onto their own creative paths. In addition to teaching and writing, she has also worked as a stage actor, box office manager, and an arts education and outreach coordinator.
Her Puerto Rican roots are in her father's hometown of Cayey and her mother's is in Isabela. Both her parents moved to New York as young children, eventually meeting in New Jersey where they ended up bringing us the gifted Dania Ramos. She tells us she has visited her paternal home in Cayey frequently and has had various opportunities to explore and visit her mother's hometowns of Isabela and San Sebastian.
Dania's first play was The Case of the Never-ending Hiccups, a co-authored script written and performed as a fourth grader for her English class. As an adult, she wrote her first script in 2000. Dania's talented work has been developed and produced at professional theatres in New Jersey and New York.
She tells us that she started writing fiction nine years ago as part of her studies in the Wilkes University creative writing graduate program. As she wrote, she kept getting the visual of a twelve-year-old amateur sleuth character she eventually named Justina Feliciano (Ju). Justina, the character, permeated Dania's graduate-level writing assignments, just begging to be allowed to come to life in literary form. That's when Dania knew that Ju belonged in a book and not a play as Dania initially planned.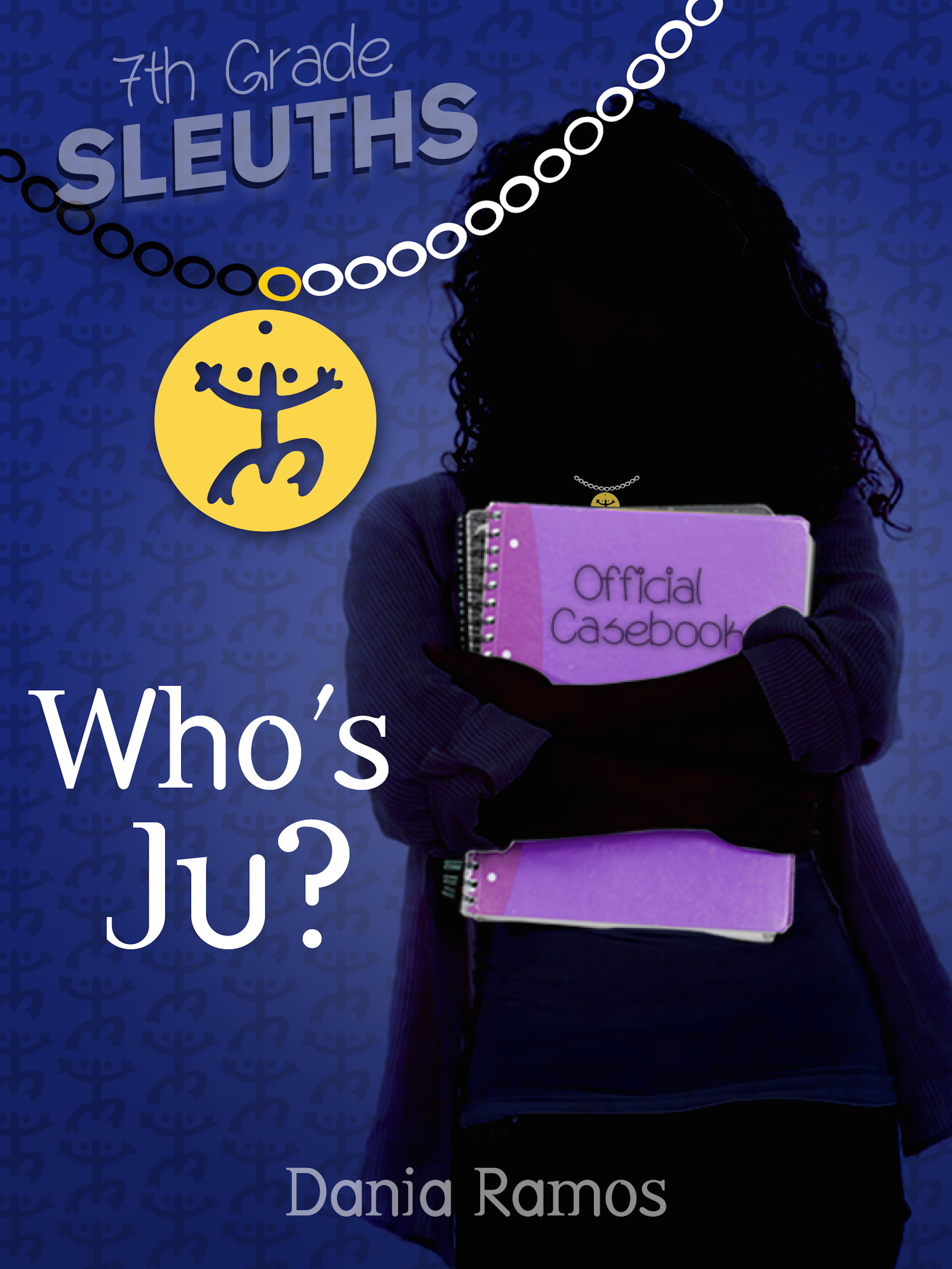 She added that she felt the idea of writing a novel was intimidating because she felt she was more skilled at telling stories through playwriting which is consists of dialogue crafting. Nonetheless, she pushed through the doubts and wrote the middle-grade novel under the guidance of professors Lenore Hart and David Poyer. The novel was published by Northampton House Press in 2015.
Here at PRIDA, we ask our featured writers why they write because that reason is what eventually drives us to produce a tangible manifestation of our natural gift, right? Many writers have told us they write because our stories are not told in the mainstream market. Dania tells us the same thing and affirms that she writes because she has to, because she loves storytelling and because our Latino/a children and teens can and will see themselves reflected in the stories they read if we make sure to write them. She writes to discover, affirm, and preserve our culture. She writes like many of us do, to calm her racing mind. She finds inspiration in reading, watching, or listening to a good story. She enjoys experiencing and creating works that reflect the Puerto Rican culture and is always fascinated and inspired by her students' writing.
She is currently in the editing stages of Ignacio in the Dark, the second book in the 7th Grade Sleuths series, and is writing a one-act script set in post-hurricane Maria Puerto Rico that will be part of Continuing the Conversation at Dreamcatcher Repertory Theater this spring. In March she will have two projects featured in the 2018 New Jersey Theatre Alliance's Stages Festival – Mi Casa Tu Casa, a bilingual blend of music and folktales; and Timestorm, a children's science-fiction audio drama series that her husband Michael and she are producing through Cocotazo Media.
It is only natural that such a multi-faceted creative, like our friend Dania, be influenced by writer Julia Alvarez. She discovered Alvarez' novels in her twenties, the first book being ¡Yo!, and was fascinated by how the author portrays the point of view. She then became an avid and committed reader of Alvarez' work and has amassed a collection of the author's varied genre works in non-fiction, poetry, historical fiction, middle grade, young adult, and picture books. Dania tells us that she had the pleasure of meeting her twice and both times, Alvarez proved to be as brilliant and genuine as Dania imagined her.
You can find more information about Dania Ramos and her creative work by visiting her online at http://www.daniaramos.com Follow her on Twitter @daniadania or Facebook: @DaniaRamosAuthor and check out her out on Instagram: @CoquiMonster1
If you want to read more about Ju in the sleuth series you can find her book on; Amazon, Barnes & Noble, IndieBound, Square, and Follett/Titlewave
Dania encourages Puerto Rican writers and artisans to join PRIDA like she did. Why? Because it offers our artists and authors practical support by providing useful resources and increased visibility for their products and projects. For her, she added, the greatest benefit is the sense of community that PRIDA offers. She has participated in the Comité Noviembre National Puerto Rican Artisan Fair and Book Expo for three years, and each time, she says, she has been uplifted by fellow authors who are telling their truth through verse, prose, images, and recipes as well as visual artists who are creating beautiful, culturally-relevant art.
Here at PRIDA, we enjoyed our time with Dania and hope you did too. Purchasing or borrowing and reading Dania's and other Puerto Rican writers' work is an act of support for both established and up and coming authors. Help them grow as a literary community that will rival the rest by reading their work, sharing reviews and recommendations, and gifting their work to others. Your support will help our entire community.

Writer Rick Kearns, the first Latino named Poet Laureate of Harrisburg, Pa, participated in the Harrisburg Mayor's 2nd inauguration by reading a poem written for the occasion. He told us he made sure to give our beloved Puerto Rico a loving shout-out in his piece.
Thank you to Willie Perdomo and Noel Quiñones for hosting Poets for Puerto Rico (The Bronx), a Reading for Hurricane Relief, on Saturday, January 20, 2018, at the Bronx Museum. Proceeds to benefit Nonprofit Para La Naturaleza. Feautred Poets: Denice Frohman, Julian Randall, Cat Vélez, Paula Ramirez, Elisabet Velasquez, Felipe Luciano, Mariposa, Christina Olivares, Randall Horton, Mahogany Browne, Carina Del Valle Schorske, Flaco Navaja, Ricky Maldonado, Marissa Johnson-Valenzuela, Myrna Nieves, Khalin Vasquez, José Olivarez, Marwa Helal, Nicole Sealey, Timothy DuWhite, Kaila Bulé, Vincent Toro, Melissa Castillo-Garsow, Melissa Lozada-Oliva, Peggy Robles-Alvarado, Deborah Paredez, Rico Frederick, Ed Randolph, Jon Sands, Crystal Valentine, María Fernanda Lara Chamorro, and Natalie Diaz.
Mervin Román Capeles just published Volando Con Las Alas Rotas. Get your copy today on Amazon.com
Jonathan Bonhomme's novel 97 appeared in an article in The Bronx Times. He was also featured on King Talk Radio with Council Member Andy King on January 5, 2018.
Javier Cruz Winnick, author of A Reason to Smile has collaborated with Lion Forge Comics to produce work for an anthology from a Lion Forge Comics title that will go to Hurricane Maria recovery relief efforts.  Visit Lion Forge Comic Benefit Puerto Rico for more information.


We encourage you to get these titles this month. Don't forget to email ygtbooks@gmail.com with feedback and we will publish your thoughts in our next newsletter.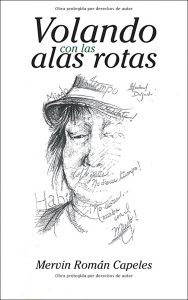 Volando Con Las Alas Rotas,
by Mervin Román Capeles, (2017) $11.95 on Amazon
This is a Spanish language title about art as a way to change lives. This book is based on real-life anecdotes from the author's life experiences. For far too long silenced due to shame and guilt. sharing these now will help the reader seek and find self-acceptance, gain introspection and be encouraged to express those natural emotions through art. Pain can be a valuable muse, the authors.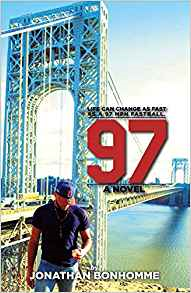 97, a Novel, by Jonathan Bonhome, (2017) $9.99 on Amazon
Meet Yovanny Cedeno, a 17-year-old from the Washington Heights, New York. A High School dropout with a god given 97 MPH fastball, Yovanny must choose between his parents' old school rules of "education first," or following his friend Niko's ghetto fabulous lifestyle. Chasing his dreams brings him the biggest joy in life but one bad decision may take it all away.
For the Children: A Reasons to Smile, by Javier Cruz Winnick , (2014) $$9.99 on Amazon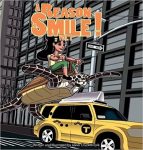 Meet Luiza Brillante, a big city girl who loves people watching! With so many people and places to see, there are always new adventures to find, and every once in a while, she gets to help someone out too! The child in your life will enjoy taking a walk with Luiza and see how she always finds a reason to smile!"
If you get any of these titles be sure to send an email to ygtbooks@gmail with your feedback and we will publish your comments in our next issue. Happy Reading!
It Concerns The Madness, by Nancy Mercado, (2000)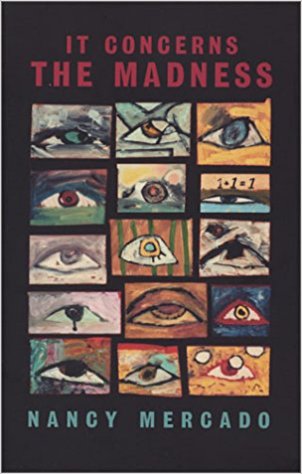 Poetry on Latino/Latina Studies. Nancy Mercado, editor-in-chief of LONG SHOT, a literary and arts publication, has presented her work throughout the United States and Europe. She is currently a professor at Boricua College. IT CONCERNS THE MADNESS introduces Nancy Mercado as a major Nuyorican American voice to the ranks of North American Latino literature.

Hey there PRIDA Authors! Did you publish something new? Did you recently receive an award? Are you going to a book fair? Do you know of a writing fellowship or grant application you want to share with the rest of the Puerto Rican writing community? Do you know of a writing competition or a submission deadline? Do you possess any other golden nugget of information that could help a fellow writer? Share with us so the blessing can be sent back to you tenfold. Send email to: PRIDA member Yadhira Gonzalez-Taylor at ygtbooks@gmail.com and we will publish your news.