To our PRIDA Family and Friends.
We wish you a joyous holiday season and a prosperous new year 2018.
Still trying to find that perfect a suitable gift for your persnickety reader in your life?
PRIDA is glad to provide the following list of sure hits. The following are all books written by Puerto Rican Authors, most of which are PRIDA members and all of whom have participated at one point or another in the Comite Noviembre Author Book Expo Fair over the years
This month, we are listing some choices, books written by Puerto Rican authors, as you do that last minute shopping. Enjoy!
These are books we featured in our book of the month issues this past 2017. We hope you will consider some if not all to add to your gift lists.
Wicked Remnants
by Manuel Melendez
Start your list for the horror / mystery lover by ordering Manuel Melendez' recent release of his 11th book, Wicked Remnants. If you missed him at the fair it's not too late. This is his best work yet.
Meléndez dares you to walk with him on the dark side and enter into the macabre in this collection of 16 bone-chilling stories that will take you to the place your nightmares begin. From an old Gypsy curse to a serial killer at large to a whining tree possessed by old secrets to a diabolical enigmatic vampire, there is something here bound to scare you into the holiday spirit!
$15.39 available at Amazon.com and bn.com
 ***
Eris' Green Kitchen



by Eris Garriga
If you still don't know how to make arroz con gandules it's not too late. Order this book by Erris Gariga and you will do just fine.
A collection of family and friends' easy to prepare recipes using root vegetables (viandas), fruits and other meatless ingredients. Collect these 250 recipes with more than 400 color photos for the foodie in your life.
$39.00 on Amazon.com
 ***
Notes On The Return To The Island




by Bonafide Rojas
International eyes are now focused on our island's status and economic situation. This is the perfect compliment to anyone who is interested in learning more about the island.
In his new collection, Notes On The Return To The Island, Bonafide Rojas pays tribute to Puerto Rico. He also honors family, and puts the lens on the current state of Puerto Rico. Pieces contained in this work take the reader on a literary journey from United States colonialism to the creation of a fiscal control board due to the 70 billion dollar debt, and poetically details his parents' relationship with Puerto Rico. Rojas presents a rare perspective of the "Aquí/Allá (here/there" Nuyorican experience in The Puerto Rican Diaspora. Notes On The Return To The Island will show you what's happening inside Puerto Rico and allow you to see the world staring at them.
$15.00 on Amazon.com, Word Up Bookstore, and Barnes and Noble Bookstore at Union Square.
***
B

reaking Ground Anthology


by Myrna Nieves
This on is for the history buff on your list.
This anthology presents the wide spectrum of poetry, poetic prose and fiction produced from 1980-2012 by 46 Puerto Rican women writers in New York. Some write in English, others in Spanish and a few of them write in both languages. The book also includes biographies of the writers, documenting their activism and offering a glimpse at their role in the artistic, social, political and intellectual history of New York's communities. This splendid literary wealth creates a context for the appreciation of emerging works and the discussion of issues of literary criticism that can spring from the texts themselves.
$35.00 from Amazon.com
***
Simbolos Tainos
by Tanya Torres
You can't go wrong with this one for a friend who is visual and loves art.
The 86-page paperback with Taino symbols, encourages artistic expression through coloring and creating other art honoring and remembering our ancestors, the Taino. Curated with love by PRIDA artist and author Tanya Torres.
$7.99  Available by order from Tanya Torres at tanyaetorres@yahoo.com or Lulu.com
 ***
A Mirror In My Own Backstage
by Jose Angel Figueroa
For the poetry lover on your list.
Figueroa's most recent collection of poetry and prose including some of his most classic poems along with a new crop of innovative work. Known for his distinctive visual collages, masterful imagery and metaphors, he explores the Latino experience in the United States as well as philosophical questions about the human condition.
$14.95 on Amazon.com
***
El Barrio

by Humberto Cintron
Poetry for the Nuyorican and those who want to read about El Barrio NYC.
Cintron's collection of poetry and short stories about life in Manhattan's Spanish Harlem "El Barrio" is a must read!
$9.99 on Amazon.com
***
Hey Yo! Yo Soy! 40 Years of Nuyorican Street Poetry
by Jesus Papoleto Melendez
For readers who love a good revolution in lyrical form.
386 pages, you will get a nice collection of Newyorican poetry. You can't go wrong with this one.  The collection consists of stories about growing up Puerto Rican in New York City's El Barrio. Meléndez has long been considered one of the founders of the Nuyorican movement and the political, intellectual and linguistic topics he approaches in his work remain extremely relevant to this day.
$9.99 on Amazon.com
***
Girl, Reconstructed: Crafting a Creative Business as a Special-Needs Mom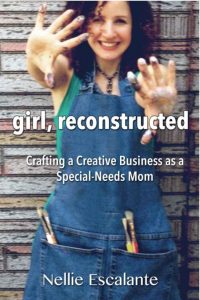 by Nellie Escalante
For the mom in your life who is running a business while having the blessing of being a Special-Needs-Mom. 
Nelli Escalante delivers the answers to many questions from parents with special-need children on the spectrum. The author details answers she had to give time and time again as a creative and business woman. The book provides much needed encouragement, inspiration, and immeasurable strategies and resources for coping in this challenging journey.
$13.99 on Amazon.com
***
Violet
by Alidis Vicente
Give the gift of tolerance and embrace our differences with Violet, the Purple Footed Booby.
Told entirely from the point of view of the animals that live in the Galapagos Islands. Violet's mother is a Red-Footed Booby, and Violet's father is a Blue-Footed Booby. Their baby, Violet, is the first one of her kind, a Purple-Footed Booby, and she displays characteristics of both species. Violet's red footed and blue footed relatives, however, don't notice her similarities at first, just her differences. Will Violet ever fit in?
$8.95 on  Amazon.com
***
Melao…A Nuyorican Rhapsody
by Diana Gitesha Hernandez
Poetry, 48 pages, $15.00 Available from the author, send her a request on Facebook or gitesha@yahoo.comStill
***
A Decent Woman

by Eleanor Parker Sapia
Award winning author Eleanor Parker Sapia brings us this historical novel taking place at the turn of the century in Ponce, Puerto Rico. A comadrona is forced to make a hard choice in her quest for justice and fullfillment. A Decent Woman won Second Place for Best Latino Focused Fiction Book in 2017 International Latino Book Awards, received an Honorable Mention for Best Historical Fiction in 2016 at the International Latino Book Awards and was selected Book of the Month by Las Comadres and Friends National Latino Book Club in 2015. A writer, artist, and photographer, Eleanor currently lives in Berkeley County, West Virginia, where she is working on her second novel, The Laments of Forgotten Souls, set in 1927 Puerto Rico.
$16.99 on Amazon.com.
***
The Girl Who Couldn't Draw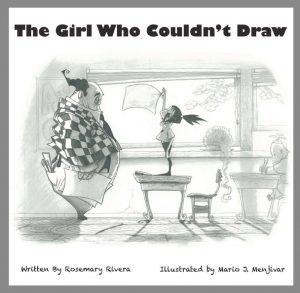 by Rosemary Rivera
Give the child in your life a different perspective on the power of imagination with Rosemary Rivera's, The Girl Who Couldn't Draw.
Meet Myra, a 7 year old determined to win the school art contest, but things get wacky when the grown-ups see her work. A funny, almost true story about what happens when adults forget how to think like a kid.
$10.00 on Amazon.com
***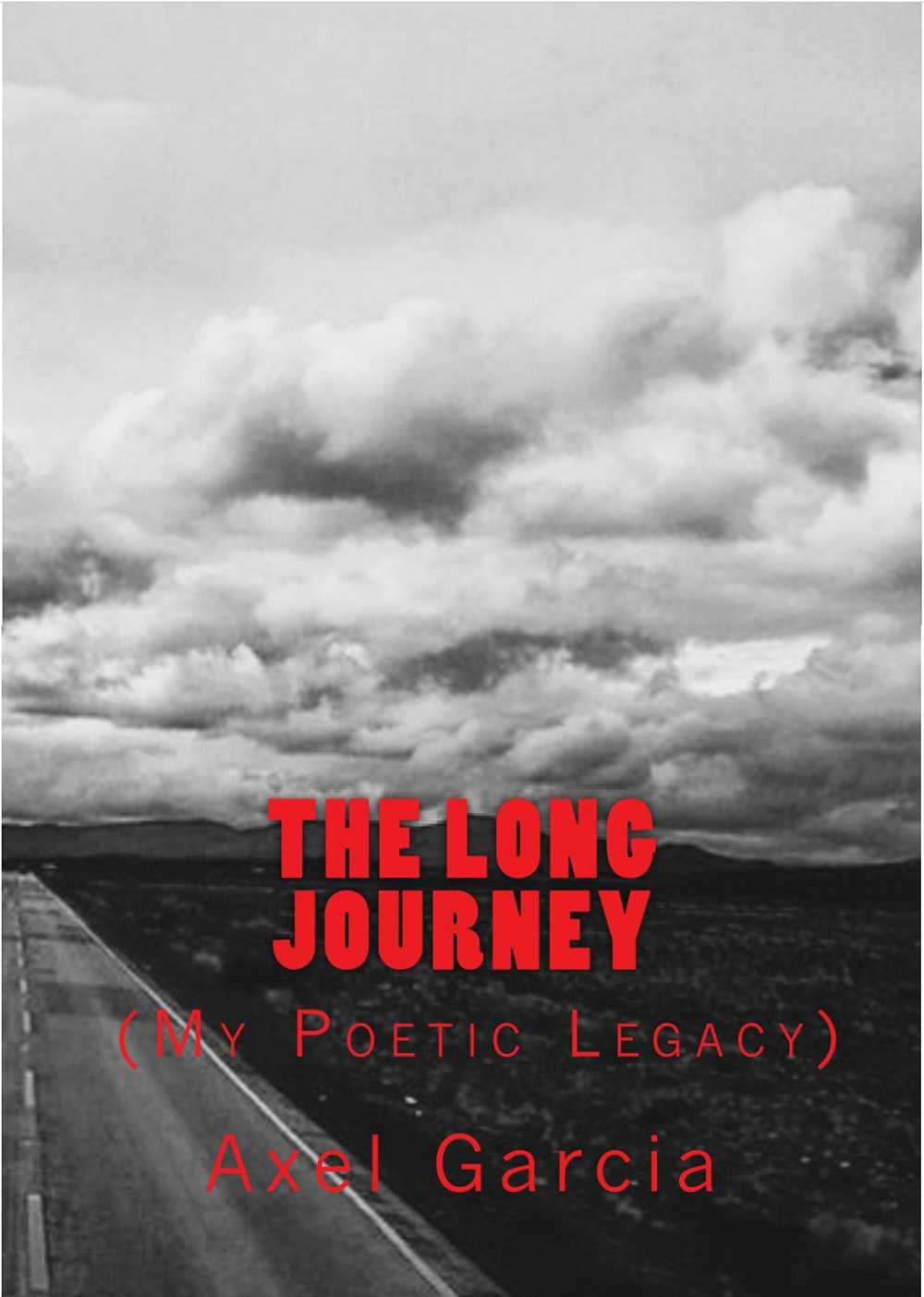 The Long Journey (My Poetic Legacy), by Axel Garcia
Axel takes us through the journey of his poetic life, mixed with religious and spiritual content. An in depth look into who and what he is.
BUY NOW: e-book format for $9.99 at: Amazon.com