Saludos y Abrazos!                                                                                              
Greetings and Happy Noviembre! 
Welcome to our monthly newsletter. We hope this finds you in good health next to those you love. We ask that you share this newsletter with your friends in each media platform you have to help us grow and highlight our writers.
---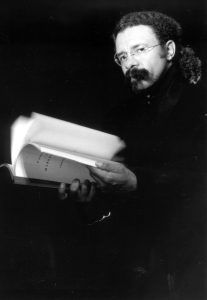 This month we sat at our virtual dining table and had an e-dinner with an award-winning legacy member of our literary family. On the menu? The author's favorite dish of bacalao con berenjena. We are honored to feature the original Nuyorican poet, playwright, performance artist, and master teaching artist, Jesus Papoleto Melendez! So grab your cafecito caliente and pull the sillón closer to the fire because this is a good one! We commemorate PRIDA and Comité Noviembre's busiest month, Puerto Rican History Month, with this artist because he has provided so much art, history, and pride to our Puerto Rican community and the world at large!
JESUS PAPOLETO MELENDEZ IS OUR
BORICUA AUTHOR EVERYONE SHOULD READ!
Papoleto is a life-long resident of El Barrio NYC but his origins are rooted in Corozal and Santurce, Puerto Rico. He tells us he was made in PR and born in Long Island City, NY. Papoleto's honors include a fellowship from the New York Foundation for the Arts, the Louis Reyes Rivera Lifetime Achievement Award, an Artist for Community Enrichment Award from the Bronx Council on the Arts, and a joint fellowship from the National Endowment for the Arts and Combined Arts of San Diego.
Papoleto has been writing since he was a kid,  sitting on his fire escape and writing about the urban goings and comings he saw first-hand. He told us he didn't realize he was actually writing poetry but rather his observations of life as they happened. Papoleto added that he writes to preserve his thoughts including fleeting ones and that he has an obligation to memorialize the voices and personalities who appear as inspirations in his mind. He became acutely conscious of Puerto Rico and its commonwealth status during his teen years and it was then that his writing began to take on political overtones. He first visited Puerto Rico in January of 1975 with friend Pedro Pietri to continue the tradition of Pedro's aunt, Madame Isabel La Negra, of distributing toys and gifts on El Dia de Los Reyes.
His lifelong focus has been in poetry, even when writing prose, stating that he has developed his own technique involving the use of blank spaces on the page and slashes (/) that he has trademarked "Cascadance," because the words seem to cascade down the page. Papoleto says that irony drives his inspiration to write and that a it's this irony that is weaved in his pieces produced by this attention to other people. He explains that he finds irony in life itself. As such, he watches out for inspiration in humans, politics, and the world at large. He writes about these observations along with other daily concerns.
Papoleto is currently working on more literary excellence with, PAPOlitico – Poems of Political Persuasion, scheduled to be published Spring of 2018 by 2Leaf Press. He is also working on non-fiction narrative, The Last Road Trip, which chronicles his close relationship with his friend, El Reverendo Pedro Pietri, and their adventures traveling to the U.S. West Coast and Puerto Rico. In this work, he details his experience of attending scholar and poet Alfredo Matilla's funeral. He told us his favorite author in the Diaspora canon is his great friend and poet El Reverendo Pedro Pietri, because he brings poetic history into our lives. He encourages our readership to read Pietri's Suicide Note From a Cockroach in a Low Income Housing Project, to gain some insight in our present situation in Puerto Rico, as well as our community-politic. He is open to discovering new voices that speak from the heart. "This is what the Nuyorican poets movement was principally about. The condition of our people needed voicing at that time (as now), and the poets came forward to deliver it."
Papoleto has been published by various publishers, including 2Leaf Press, Barlenmir House, Fieldston School Graphics Offset Press in the Bronx, and Morris H.S. Graphics Letter-hand Press. His publications are varied and a true inspiration to writers and readers alike. His publishing credits include: Hey Yo/Yo Soy – 40 Years of Nuyorican Street Poetry (2012, 2Leaf Press); Concertos On Market Street (1993, Kemetic Images); Street Poetry & Other Poems (1972, Barlenmir House); Have You Seen Liberation (1971, Limited edition, 300 imprints; Fieldston School Graphics Offset Press, Bronx, NY.); Casting Long Shadows (1970, Morris H.S. Graphics Letter-hand Press, Bronx, NY.)
Papoleto is also a playwright! He penned, The Junkies Stole The Clock in 1974 which was featured at the New York Shakespeare Festival and the Joseph Papp Public Theater. You can follow his social media presence on Facebook and Twitter. Readers can find his books at El Museo del Barrio Gift Shop and at 2 Leafpress.org in e-book format.
We asked him to suggest one book for our readers. He says you can't miss reading, Hey Yo/Yo Soy – 40 Years of Nuyorican Street Poetry, available in soft-cover on bn.com, Amazon.com, Alibris.com, AbeBooks.com, Powell's Books, and Chapters.indigo.ca.
Why become a member of PRIDA?
He encourages Puerto Rican writers to become sustaining members of PRIDA because as a "community of artists, as Puerto Ricans, we need organization and commitment. We need to get organized and stay organized, both here and on la Isla. We have to grow to become a people who wholeheartedly support one another, or we are going to become extinct and lose our country. Right now, even graves are being swept away in Puerto Rico! Historically, artists have always suffered, unless they've 'made-it!' and then they are just too far removed from our community's daily concerns to be affected, even if they care. Historically, artists have been the glue that keeps culture affixed to identity, and that undeniably represents who they are. Culture is the essence of Life."
We enjoyed our visit with this great poet and hope you did too! He will be at this year's Comité Noviembre Puerto Rican Book Expo so don't forget to make time to stop by and meet him and many other talented members of the Puerto Rican writing community.
---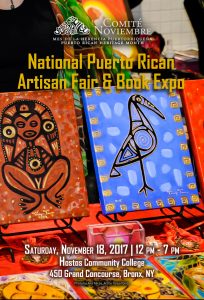 PUBLISHED WRITERS: Don't forget to sign up for this year's Comité Noviembre Artisan and Book Expo at Hostos Community College. Spaces are going like pan caliente!  This year we have a line up of workshops and panels and an open mic for authors and poets. Participants will have access to a bright airy space to meet and greet readers. Click on the link for author and artisan fair application. Don't forget to invite your friends to come out and support.
This is the list of confirmed authors:
Eris Garriga
Victor Rodriguez
Jonathan Bonhomme
Theresa Varela
Alidis Vicente
Dania Ramos
Jose Angel Figueroa
Axel Garcia
Arnaldo Lopez Jr.
Annette Perez
Rosemary Rivera
Maria Aponte
Manuel A. Melendez
Myrna E. Nieves
Elmy E. Martinez 
Basilio Serrano
Yadhira Gonzalez-Taylor
To sign up download your application at this link — COMBINED_2017_CN_ARTISAN_AUTHOR_FAIR_APPLICATION (092817)
______________________________________________________________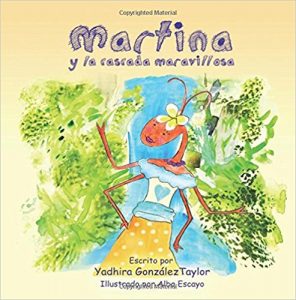 PRIDA Author Yadhira Gonzalez-Taylor has published the Spanish version of Martina and the Wondrous Waterfall, Martina y La Cascada Maravillosa. A wonderful tale that brings an educational message of teamwork while teaching the reader about plena music. You can purchase your copy on Amazon or by attending the Book Expo on November 18th at Hostos Community College.
______________________________________________________________
PRIDA member Carmen D. Lucca has been nominated for the Pushcart Prize by the magazine component of Poets Network & Exchange, Inc. The Pushcart Prize: Best of the Small Presses series, published every year since 1976, is the most honored literary project in America.
______________________________________________________________
 Live Big Girl!
Three women, one message! @ The National Black Theater! on December 2nd. A poetic play about three women and their different and not so different experiences of living in a body that is not celebrated.  Directed by PRIDA member Peggy Robles-Alvarado. Play written by PRIDA friend members Vanessa Chica, Karina G-Lopez and Rebeca Lois Lucret. This show offers a prescription for healing, in the taking aback of their bodies from mouth of critics.  Get tickets now at: Tickets for Live Big Girl!
______________________________________________________________
You still have time to get tickets! Mujeres, the Magic, the Movement, the Muse — Performative Release of the Anthology is on NOVEMBER 11, 2017.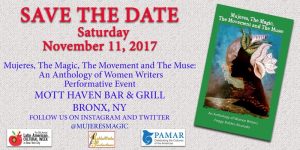 Tickets at: EventBrite Mujeres, The Magic, The Movement, The Muse
---


Who is going to tell your story if you don't? Looking for inspiration to start that memoir? Don't know where to begin? You don't want to put the world on blast but you think you have a powerful story? Well, maybe you should check out Vanessa Martir's WOL (Writing Our Lives) workshop.  The following are dates for two separate workshops. The Reclaiming Your Voice class is scheduled for December 6, 13, and 20 (2017). Visit link for more info:  Reclaiming Your Voice Class
The Writing Fiction from Real Life dates are: November 8, 15,and 29 (2017) Visit the following for more information: Writing Fiction from Real Life Online Class 
_____________________________________________________________
Writing Contests!
Poets and Writers has over 50 contests listed in this month's issue! For more information go to: Contests
______________________________________________________________
FREE WRITING SESSIONS @ Gotham Writers Workshop
Memoir Writing: Sunday, November 5, 2017 at 6:00 p.m. to 7:00 p.m. (52 Prince Street, NY NY) /  Grammar I: Sunday, November 19, 2017 at 2:00 p.m. to 3:00 p.m. (126 Franklin Street, Brooklyn, NY) / Screenwriting: Sunday, November 12, 2017 at 11:00 a.m. to 12:00 p.m. (126 Crosby Street, New York, NY)
---

Featured Books by Boricua Authors

Eleanor Parker Sapia, A Decent Woman
354 pages, (Scarlet River Press)
$16.99.
For sale on Amazon.com. Award winning author Eleanor Parker Sapia brings us this historical novel taking place at the turn of the century in Ponce, Puerto Rico. A comadrona is forced to make a hard choice in her quest for justice and fullfillment. A Decent Woman won Second Place for Best Latino Focused Fiction Book in 2017 International Latino Book Awards, received an Honorable Mention for Best Historical Fiction in 2016 at the International Latino Book Awards and was selected Book of the Month by Las Comadres and Friends National Latino Book Club in 2015. A writer, artist, and photographer, Eleanor currently lives in Berkeley County, West Virginia, where she is working on her second novel, The Laments of Forgotten Souls, set in 1927 Puerto Rico.
---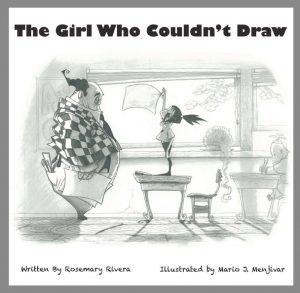 Rosemary Rivera, The Girl Who Couldn't Draw,
32 pages
$10.00 Amazon.com.
Meet Myra, a 7 year old determined to win the school art contest, but things get wacky when the grown-ups see her work. A funny, almost true story about what happens when adults forget how to think like a kid. A good read for kids and grownups alike. Rosemary lives in New York City with her family. She is a frequent Op-Ed contributor and a freelance writer.
---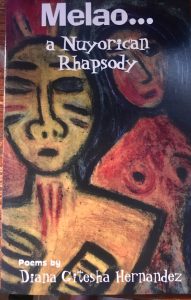 Diana Gitesha Hernandez, Melao…A Nuyorican Rhapsody
48 pages
$15.00
Available from the author, send her a request on Facebook or gitesha@yahoo.com
---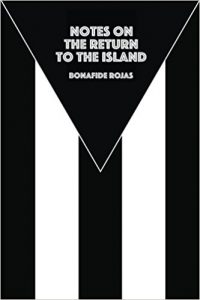 Bonafide Rojas, Notes On The Return To The Island
BUY NOW: 158 pages, $15.00
Amazon.com, Word Up Bookstore, and Barnes and Noble Bookstore at Union Square.
In his new collection, Notes On The Return To The Island, Bonafide Rojas pays tribute to Puerto Rico. He also honors family, and puts the lens on the current state of Puerto Rico. Pieces contained in this work take the reader on a literary journey  from United States colonialism to the creation of a fiscal control board due to the 70 billion dollar debt, and poetically details his parents relationship with Puerto Rico. Rojas presents a rare perspective of the "Aquí/Allá (here/there) Nuyorican experience in The Puerto Rican Diaspora. Notes On The Return To The Island will show you what's happening inside Puerto Rico  and allow you to see the world staring at them.
---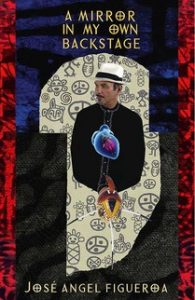 Jose Angel Figueroa, A Mirror In My Own Backstage 
BUY NOW: 160 pages, $14.95
Amazon.com
Cover art/Design by Juan Sanchez
Figueroa's most recent collection of poetry and prose including some of his most classic poems along with a new crop of innovative work. Known for his distinctive visual collages, masterful imagery and metaphors, he explores the Latino experience in the United States as well as philosophical questions about the human condition. Figueroa's poetry needs hearing because it is sound, not just text for silent parsing.
---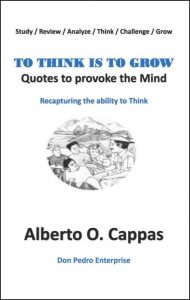 Alberto Cappas, To Think is to Grow, Quotes to provoke the Mind
BUY NOW: 90 pages, $12.00 on Amazon.com
Seek inspiration with over 80 Quotes to provoke the young mind, like jump-starting a car engine, an approach to influence students to think in terms of conventional systems, to see beyond the physical, with the goal of recapturing their abilities to think. A book for teachers, counselors, and family members to ignite discussions and challenge and provoke critical thinking.
---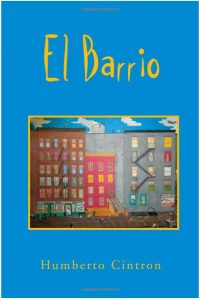 Humberto Cintron, El Barrio
174 pages
BUY NOW: $9.99 and up
Amazon.com
Cintron's collection of poetry and short stories about life in Manhattan's Spanish Harlem "El Barrio" is a must read!
---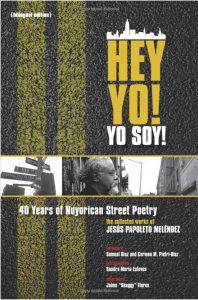 Hey Yo! Yo Soy! 40 Years of Nuyorican Street Poetry
by Jesus Papoleto Melendez
BUY NOW: 386 pages, $9.99 and up
Amazon.com
Hey Yo ! Yo Soy! 40 Years of Nuyorican Street Poetry, A Bilingual Edition, comprised of three previously published books, "Casting Long Shadows" (1970), "Have You Seen Liberation" (1971), and "Street Poetry & Other Poems" (1972).
The collection consists of stories about growing up Puerto Rican in New York City's El Barrio. Meléndez has long been considered one of the founders of the Nuyorican
movement and the political, intellectual and linguistic topics he approaches in his work remain extremely relevant to this day.  The book also includes historical photos and an in depth interview of the author.
---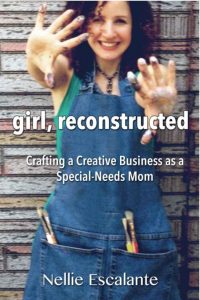 Nellie Escalante, Girl, Reconstructed: Crafting a Creative Business as a Special-Needs Mom
BUY NOW: 112 pages $13.99 Paperback
Amazon.com
Nelli Escalante delivers the answers to many questions from parents with special-need children on the spectrum. The author details answers she had to give time and time again as a creative and as a business woman. The book provides much needed encouragement, inspiration, and immeasurable strategies and resources for coping in this challenging journey.
---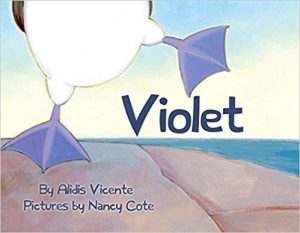 Alidis Vicente, Violet
BUY NOW: $8.95
Amazon.com
Violet is a bright and colorful story set in the Galápagos Islands. Told entirely from the point of view of the animals that live there, this is the tale of a unique baby bird named Violet. Violet's mother is a Red-Footed Booby, and Violet's father is a Blue-Footed Booby. Their baby, Violet, is the first one of her kind, a Purple-Footed Booby, and she displays characteristics of both species. Violet's red footed and blue footed relatives, however, don't notice her similarities at first, just her differences, and they don't see how she will ever fit in.
---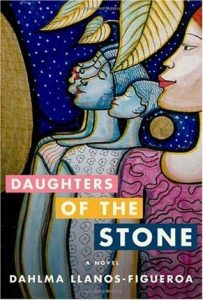 Daughters of the Stone, by Dahlma Llanos-Figueroa
Mid-1800s, Fela, taken from Africa, a slave at a sugar plantation in colonial Puerto Rico, has a secret. Read about the lineage of daughters connected by their intense love for one another, and the stories of a lost land, about healers and craftswomen about bi-cultural journeys and the wisdom of womanhood.
Finalist for the PEN/Robert Bingham Fellowship for Writers
Price: Varying Prices from Amazon.
Also available at El Museo Del Barrio's gift shop (1230 5th Avenue at 105th St., NYC)
Note: 2nd Edition coming soon!
---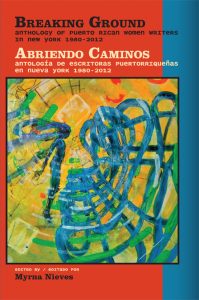 Breaking Ground: Anthology of Puerto Rican Women Writers in New York 1980-2012/ Abriendo caminos: antología de escritoras puertorriqueñas en Nueva York 1980-2012, by Myrna Nieves, Ph. D.
This anthology presents the wide spectrum of poetry, poetic prose and fiction produced from 1980-2012 by 46 Puerto Rican women writers in New York. Some write in English, others in Spanish and a few of them write in both languages. The book also includes biographies of the writers, documenting their activism and offering a glimpse at their role in the artistic, social, political and intellectual history of New York's communities. This splendid literary wealth creates a context for the appreciation of emerging works and the discussion of issues of literary criticism that can spring from the texts themselves. .
BUY NOW: $35.00 from Amazon.com
---
Símbolos Taínos, by Tanya Torres
Simbolos Tainos is an 86-page paperback with Taino symbols, which encourage artistic expression through coloring and creating other art honoring and remembering our ancestors, the Taino. Curated with love by PRIDA artist and author Tanya Torres.
BUY NOW: $7.99
Available by order from Tanya Torres at tanyaetorres@yahoo.com or Lulu.com
---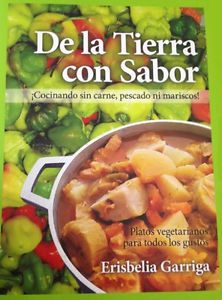 De la Tierra con Sabor, by Erisbelia Garriga
Segunda Edicion (Espanol) 328 pages, 247 recipes. A vegetarian recipe book with vivid photography covering our national traditional food without meets, fish, or shellfish. Erin says, if you are not a vegetarian you can still enjoy these recipes as accompanying dishes.
BUY NOW: Available at: La Marqueta, El Museo del Barrio, Kitchen Arts and Letters Bookstore, Amazon, myborinquen.com, and www.eriskitchen.net
---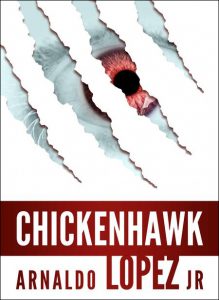 Chickenhawk, by Arnaldo Lopez Jr.
300 pages. Two Manhattan North Homicide detectives, Eddie Ramos and Tommy Cucitti, hunt a serial killer that's murdering young, male, Hispanic prostitutes.
BUY NOW online at arnaldolopezjr.com or Amazon. Available at Amazon in Kindle for $7.99 or Paperback for $17.53
---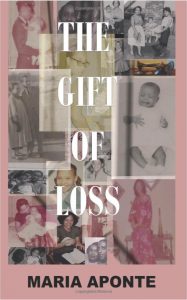 The Gift of Loss, by Maria Aponte
118 pages. The memoir of a Puerto Rican woman coming to terms with parental loss at a young age that transcends significant moments from the author's childhood through young adulthood. Poetry and personal reflections of struggles and survival.
BUY NOW from Amazon for $15.00
---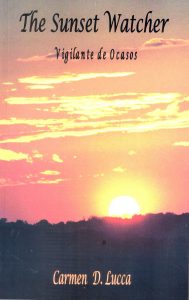 The Sunset Watcher/Vigilante de Ocasos, by Carmen D. Lucca
189 pages. Poetry reflecting peace in constant movement. Meditations on love, illusion, and death. Available by order from the Association for Puerto Rican-Hispanic Culture, Inc.
BUY NOW: Contact aphculture@verizon.net or 718-367-0780
---

Hey there PRIDA Authors! Did you publish something new? Did you recently receive an award? Are you going to a book fair? Do you know of a writing fellowship or grant application you want to share with the rest of the Puerto Rican writing community? Do you know of a writing competition or workshop scholarship? Do you possess any other golden nugget of information that could help a fellow writer? Share with us so the blessing can be sent back to you tenfold.
We will gladly share the information with our readers. Send email to: PRIDA member Yadhira Gonzalez-Taylor at ygtbooks@gmail.com and we will publish your news.
LEAVE US A NOTE !
Hasta la proxima! Until then, happy reading! If you read any of these authors, which we hope you do, drop us a note letting us know of your experience. We will publish it the following month for our readers.