Saludos y Abrazos!                                                                                              
Glad to be back for our second issue of PRIDA's Book Club featuring Puerto Rican Authors, the Puerto Rican writing community, and other news of relevance to our members and supporters throughout the world of art and literature.
Our first issue was a success, widely shared by our members, and circulated throughout the literary branches of social media. We hope you will share this issue as well and help us grow.

MEET PRIDA AUTHOR
MYRNA NIEVES, Ph.D.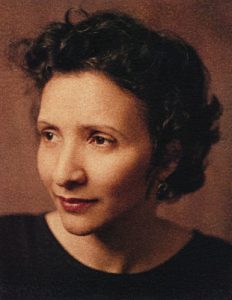 We are honored to feature Myrna Nieves, Ph.D. as a Boricua author EVERYONE should read.
Our virtual visit with Dr. Nieves revealed many exciting facts about this wonderful talented and proud PRIDA member. Dr. Nieves is a multi-faceted resident of New York City.  She is  a writer, editor, college professor and has published five books, and co-edited, and co-authored four other books.
Dr. Nieves is a Bureau Chief and curator for the magazine And Then (now on issue #20) as well as an ardent community activist. She is the co-founder of the arts group to support Puerto Rico, 7 Mujeres en Movimiento.  She is a Professor at Boricua College and was director of the Boricua College Winter Poetry Series, for twenty years during which time the series featured over 240 writers and performers at 94 events.
She was raised in Camuy, Puerto Rico and came to New York with her husband to study literature at Columbia University and later, at New York University. Dr. Nieves shared that, though she did have a few members from her extended family living in New York City, she often missed her parents, grandparents and sister, who all remained on the Island. Although she was curious and excited about the City, she was also melancholic about leaving her family and hometown behind.
Dr. Nieves began writing at the age of seven in Puerto Rico as a form of helping her deal with many sick days at home from asthma. She read and wrote constantly and invented imaginary scenarios and journeys to which she could travel as a poet and scientist. Her poetry filled the pages of many marble notebooks which her mother kept. As she grew, Dr. Nieves loved to write poems and poetic prose like the ones she read in school, inspired mostly by Puerto Rican and Latin American authors. She reflected how her writing style developed because of her coming to New York where the new environment and the memories of what she had left behind created her unique style. Along with seeking inspiration from the rain, water, and dreams, she writes to recover a path to herself. She tells us that she loves to explore the way in which words and verbal expressions suggest feelings and thoughts and she loves to write to paint with words and feel alive and vulnerable in the universe.
Dr. Nieves engages in a mix of genres as she produces work in poetry, poetic prose, essays, and  stories. She has been published by several literary houses including, Editorial Campana, the Institute of Puerto Rican Culture and And Then Magazine, The University of Puerto Rico Press (EDUPR), Ediciones Moria, Ediciones Mairena and Taller Asiray. She is currently working on compiling Between the Sun and the Snow, a bilingual book with articles and photographs about Latinos in the USA.
The authors who top her list of reading pleasure are: Emilio Díaz Valcárcel and Pedro Pietri, for their irony and dark humor; Julia de Burgos, for her evocation of the beauty and tragedy of life; Federico García Lorca, for his mystery and lyricism; Gabriel García Márquez, for his departures from reality, and  Clarice Lispector, for her unusual and intense prose.
And last but not least…Her favorite Puerto Rican dish is Bacalao guisado con yuca en escabeche.
Why is she a member of PRIDA?
When asked why Puerto Rican writers should join PRIDA, Dr. Nieves stated that "PRIDA provides visibility for our writers and artists and celebrates many events that highlight our work and accomplishments. It is one of the most crucial venues in New York to share our work with the world. Its contribution to the development and support of Puerto Rican culture is outstanding."
We are happy to feature Dr. Nieves and introduce you to her legacy of titles which are:
Libreta de sueños (narraciones), Viaje a la lluvia, poemas, El Caribe: paraíso y paradoja. Visiones del intelectual en Alejo Carpentier y Emilio Díaz Valcárcel
Breaking Ground: Anthology of Puerto Rican Women Writers in New York 1980-2012/ Abriendo caminos: antología de escritoras puertorriqueñas en Nueva York
Dr. Nieves has edited several works including, Another Version of Hansel and Gretel/ Otra versión de Hansel y Gretel, with illustrations by Yarisa Colón. Tripartita: Earth, Dreams, Powers, coauthor/coeditor. Moradalsur, coauthor. Mujeres Como Islas,  an anthology of five Puerto Rican fiction writers. Mujeres Como Islas II, an anthology of poets from the greater Antilles (Cuba, Dominican Republic, and Puerto Rico).
Readers can find her by visiting the web:  Mirna Nieves Author  or by email at mnieves2@aol.com, and by phone at Boricua College: (347) 964 8600 ext. 450.
Have we peeked your interest in this fabulous PRIDA Writer and Author? Find a copy of her work today and send us feedback. We will publish your thoughts in our next issue!
PRIDA highly recommends you start with the following book: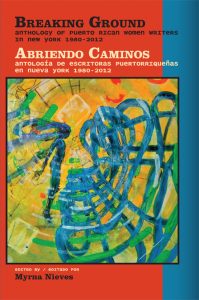 Breaking Ground: Anthology of Puerto Rican Women Writers in New York 1988-2012, New York: Editorial Campana, 2012 and Viaje a la lluvia: poemas, San Juan: Editorial Mairena, 2003.
BUY NOW: $35.00
Amazon.com
This anthology presents poetry, poetic prose, and fiction produced from 1980-2012 by 46 Puerto Rican women writers in New York. Some write in English, others in Spanish and a few of them write in both languages. The book also includes biographies of the writers, documenting their activism and offering a glimpse at their role in the artistic, social, political and intellectual history of New York s communities. This book makes available to readers literature, which eloquently celebrates struggles with memories and characters, quiet meditative tones, urban rhythms, poignant humor, and unique, sometimes visionary styles. The pieces included often reflect the human efforts to live with dignity and hope, and the complexities of migration. Breaking Ground / Abriendo caminos may inspire new generations of Puerto Rican/ Latino writers, as well as writers of other backgrounds. It will bring delight to many readers.
---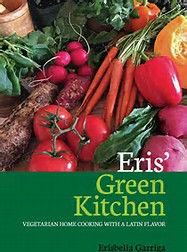 Congratulations to Eris Garriga!  On July 17, 2017, her cookbook, Eris' Green Kitchen, was the runner-up in the cookbooks category at the 2017 New York Book Festival.
BUY NOW: $39.99
Amazon.com
---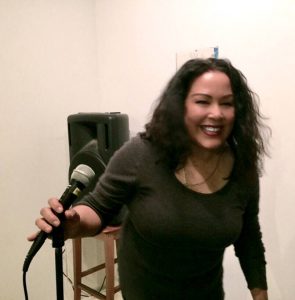 Congratulations to Nancy Mercado who is this year's recipient of the prestigious American Book Award for Lifetime Achievement. She is a writer, editor and environmental activist. For bookings and for more information, go to: www.nancy-mercado.com
---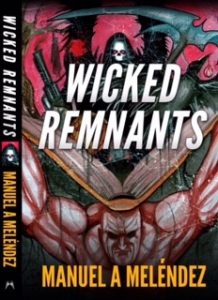 Congratulations to Manuel Melendez on the publication of his latest work Wicked Remnants. This is Manuel's 11th publication.  Get your autographed copy at this year's Book Expo from Comité Noviembre, where Manuel has been a participant for the last five years. To read an excerpt of this work click on the following link: Latina Book Club Excerpt Wednesdays.
BUY NOW: $15.39 and up
Amazon.com
---
Congratulations to the following authors for winning major category awards at the 2017 International Latino Book Awards.
Get copies of their work this November at the Comite Noviembre Book Expo! Meet them and make a new connection!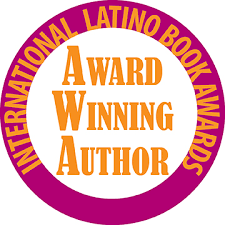 Maria Aponte, Second Place for Best Authobiogrpahy, The Gift of Loss
Eleanor Parker-Sepia, Second Place, for Best Latino Focused Fiction Book, A Decent Woman
Alidis Vicente, First Place, for Best Youth Latino Focused Chapter Book, El Caso de Los Reyes Magos
---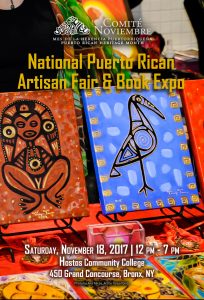 Comite Noviembre is right around the corner. This year's Puerto Rico Artisan Fair and Book Expo will take place at Hostos Community College on Saturday, November 18, 2017. If you want to participate as an author or artisan let us know ASAP. Discounts apply for writers who are PRIDA members in good standing at the artist membership level. If you have any questions about participating and/or to obtain an application to participate in this year's expo contact Yadhira Gonzalez-Taylor at ygtbooks@gmail.com.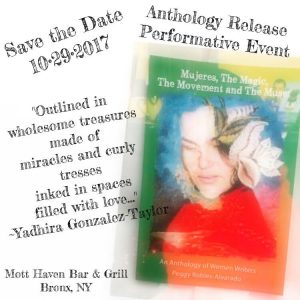 October 29, 2017 at the Bruckner Bar and Grill PRIDA Author Yadhira Gonzalez-Taylor,  will join a cast of fierce women in a performative release of the anthology, Mujeres, the Movement, the Magic, the Muse produced by PRIDA member Peggy Robles-Alvarado.
---

Lee and Low Publishers is sponsoring a writing completion for emerging writers of color! The deadline for submission is October 31, 2017. Visit the following link for more information: https://www.leeandlow.com/writers-illustrators/new-voices-award
Gotham Writers Workshop is sponsoring a short story writing contest. The Stella Kupferberg Memorial Short Story Prize is a writing competition sponsored by the stage and radio series Selected Shorts. This long-running series at Symphony Space in New York City celebrates the art of the short story by having stars of stage and screen read aloud the works of established and emerging writers. Selected Shorts is recorded for Public Radio and heard nationally. The winning work will be performed and recorded live at a Selected Shorts performance at Symphony Space on June 6, 2018, and published on Electric Literature. The winning writer will receive $1000 and a free 10-week course with Gotham Writers Workshop. Visit site for more information: Gotham Writers Writing Competition
Sign up with Bronx Council on the arts for free cultural services and programs including writing workshops. Bronx Council on the Arts (BCA) is a private, non-profit membership organization that has been the official cultural agency of Bronx County since 1962. Recognized nationally as a leading arts service organization in providing cultural services and arts programs, BCA serves a multicultural constituency of almost 1.4 million residents. BCA provides an array of services to 5,000 artists and more than 250 arts and community-based organizations. To sign up visit: BCA Mailing Signup Form
---

Featured Books by Boricua Authors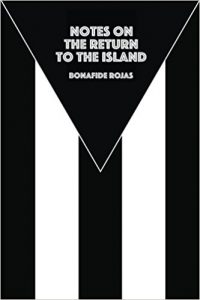 Bonafide Rojas, Notes On The Return To The Island
BUY NOW: 158 pages, $15.00
Amazon.com, Word Up Bookstore, and Barnes and Noble Bookstore at Union Square.
In his new collection, Notes On The Return To The Island, Bonafide Rojas pays tribute to Puerto Rico. He also honors family, and puts the lens on the current state of Puerto Rico. Pieces contained in this work take the reader on a literary journey  from United States colonialism to the creation of a fiscal control board due to the 70 billion dollar debt, and poetically details his parents relationship with Puerto Rico. Rojas presents a rare perspective of the "Aquí/Allá (here/there) Nuyorican experience in The Puerto Rican Diaspora. Notes On The Return To The Island will show you what's happening inside Puerto Rico  and allow you to see the world staring at them.
---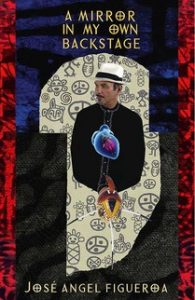 Jose Angel Figueroa, A Mirror In My Own Backstage 
BUY NOW: 160 pages, $14.95
Amazon.com
Cover art/Design by Juan Sanchez
Figueroa's most recent collection of poetry and prose including some of his most classic poems along with a new crop of innovative work. Known for his distinctive visual collages, masterful imagery and metaphors, he explores the Latino experience in the United States as well as philosophical questions about the human condition.
---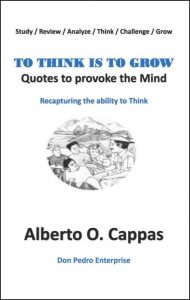 Alberto Cappas, To Think is to Grow, Quotes to provoke the Mind
BUY NOW: 90 pages, $12.00 on Amazon.com
Seek inspiration with over 80 Quotes to provoke the young mind, like jump-starting a car engine, an approach to influence students to think in terms of conventional systems, to see beyond the physical, with the goal of recapturing their abilities to think. A book for teachers, counselors, and family members to ignite discussions and challenge and provoke critical thinking.
---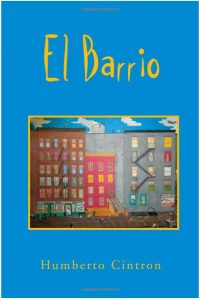 Humberto Cintron, El Barrio
174 pages
BUY NOW: $9.99 and up
Amazon.com
Cintron's collection of poetry and short stories about life in Manhattan's Spanish Harlem "El Barrio" is a must read!
---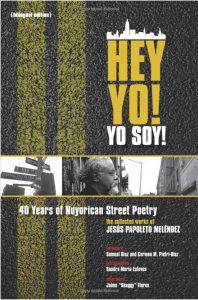 Hey Yo! Yo Soy! 40 Years of Nuyorican Street Poetry
by Jesus Papoleto Melendez
BUY NOW: 386 pages, $9.99 and up
Amazon.com
Hey Yo ! Yo Soy! 40 Years of Nuyorican Street Poetry, A Bilingual Edition, comprised of three previously published books, "Casting Long Shadows" (1970), "Have You Seen Liberation" (1971), and "Street Poetry & Other Poems" (1972).
The collection consists of stories about growing up Puerto Rican in New York City's El Barrio. Meléndez has long been considered one of the founders of the Nuyorican movement and the political, intellectual and linguistic topics he approaches in his work remain extremely relevant to this day.  The book also includes historical photos and an in depth interview of the author.
---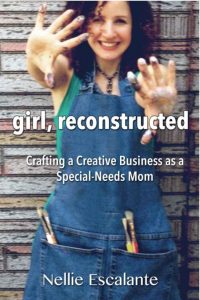 Nellie Escalante, Girl, Reconstructed: Crafting a Creative Business as a Special-Needs Mom
BUY NOW: 112 pages $13.99 Paperback
Amazon.com
Nelli Escalante delivers the answers to many questions from parents with special-need children on the spectrum. The author details answers she had to give time and time again as a creative and business woman. The book provides much needed encouragement, inspiration, and immeasurable strategies and resources for coping in this challenging journey.
---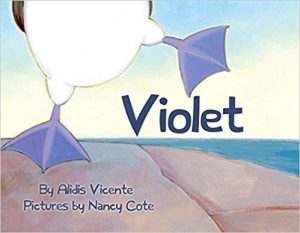 Alidis Vicente, Violet
BUY NOW: $8.95
Amazon.com
Violet is a bright and colorful story set in the Galápagos Islands. Told entirely from the point of view of the animals that live there, this is the tale of a unique baby bird named Violet. Violet's mother is a Red-Footed Booby, and Violet's father is a Blue-Footed Booby. Their baby, Violet, is the first one of her kind, a Purple-Footed Booby, and she displays characteristics of both species. Violet's red footed and blue footed relatives, however, don't notice her similarities at first, just her differences, and they don't see how she will ever fit in. 
---

Hey there PRIDA Authors! Did you publish something new? Did you recently receive an award? Are you going to a book fair? Do you know of a writing fellowship or grant application you want to share with the rest of the Puerto Rican writing community? Do you know of a writing competition or workshop scholarship? Do you possess any other golden nugget of information that could help a fellow writer? Share with us so the blessing can be sent back to you tenfold.
We will gladly share the information with our readers. Send email to: PRIDA member Yadhira Gonzalez-Taylor at ygtbooks@gmail.com and we will publish your news.
LEAVE US A NOTE !
Hasta la proxima! Until then, happy reading! If you read any of these authors, which we hope you do, drop us a note letting us know of your experience. We will publish it the following month for our readers.