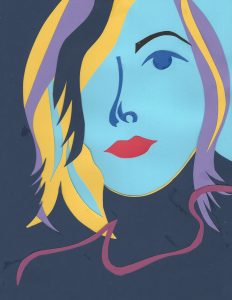 My name is Marta Medina-Feliciano, I was born in Aguadilla, Puerto Rico. I come from a family of artists. My mother was an art teacher, does crafts, wedding décor, and hand made flowers. My grandmother was an entrepreneur who made and sold dresses. She also made beautiful 3D paintings.
I completed the legacy in my family. I have been the first one to go to school for the arts. I hold a Masters in Fine Arts and Bachelors in Art from Lehman College with a concentration in painting, a minor in computer graphics, education and photography.
I am currently working as an Art Teacher for Department of Education.
With my love of the arts I have developed different techniques in mix media and painting. My mix media pieces are paper cutouts with pearls and other objects. My cutouts have varied from animals to objects. My latest is a focus on my Puerto Rican roots.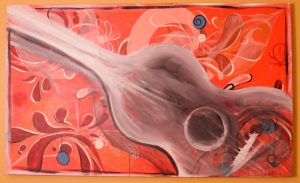 MY ROOTS, is a series I began in 2014 it is a combination of cultural pieces inspired by other artists in Puerto Rico. The cultural pieces include the Supreme Goddess of the Taino -Atabey. The controversial display of the church and other gods, vejigantes, el coqui, self–portraits and the three kings.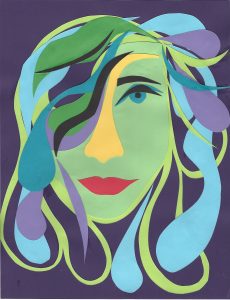 My work explores the relationship between culture and identity. The images I portray in My Roots Series are a realization of the instruments that have impressed me the most, that have been played time and time again in my home along with the people that have helped shape me today.
With influences as diverse as Puerto Rican culture, life style and art; Pablo Picasso and Henry Matisse abstract concepts and depictions.
After graduating with a Masters in Fine Arts I decided to focus on the traditions of my Latino culture and see it translated into my artistic creations.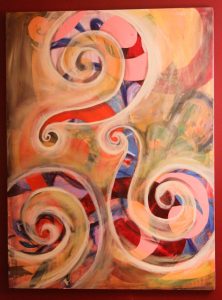 Marta Medina-Feliciano on Joining PRIDA
"I chose PRIDA at first because it was an opportunity to showcase my works of art. As time has passed I am motivated by PRIDA members to create differently, to think smarter and more efficiently. I am proud to be a member of PRIDA and hope to pass down this experience to future generations."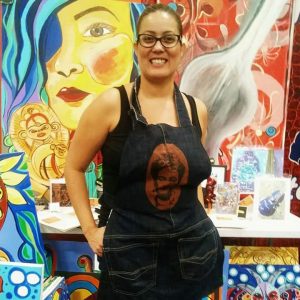 Contact Marta Medina Feliciano at cordsof3photo15@gmail.com or visit her blogs at: http://cordsof3photo.vpweb.com/, https://martamedina.wordpress.com/, and https://artbymartamedina.wordpress.com/.