Comité Noviembre's
National Puerto Rican Artisan Fair & Exhibit
Saturday, November 19, 2016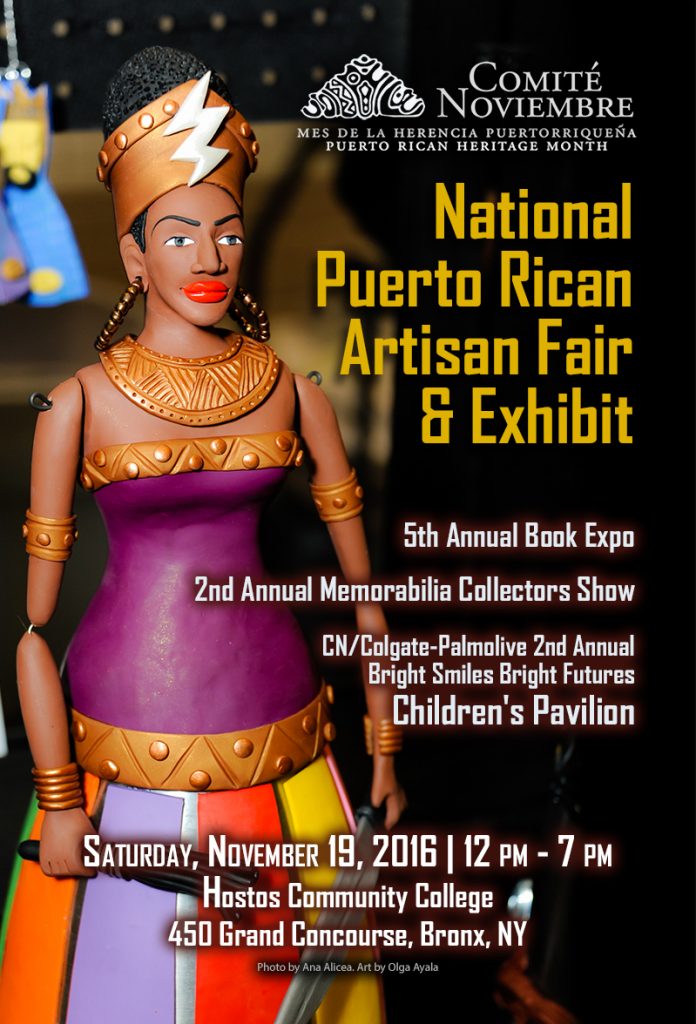 You are invited to apply for Comité Noviembre's National Puerto Rican Artisans Fair & Exhibit and Fifth Annual Puerto Rican Authors Book Expo. Please fill out the attached form and submit by Friday, November 4, 2016 to:
COMITÉ NOVIEMBRE
MIDTOWN STATION
P.O. BOX 456
NEW YORK, NY 10018
Please make fee check payable to: Comité Noviembre.
Join Puerto Rican Institute for the Development of the Arts (PRIDA) and get a 10% discount on your fee.
For more information please contact:
Luis Cordero, (914) 505-5482/ prida@cemiunderground.com or
Teresa A. Santiago, (914) 263-6599/ tascommunicationsllc@gmail.com
Applicant must be Puerto Rican or of Puerto Rican descent
Submit short bio/resume and description of work
If this is your first time, submit photographs of several stages of your work in progress including the final piece.
All pieces sold must be hand crafted and not mass produced. Food/Beverage vendors are not eligible.
If CN determines an applicant is not a good fit for the fair they will be notified and their application fee will be refunded in full.